---
One of the most crucial aspects that a new business owner has to face is the building of a brand identity. What is a brand identity? It's nothing but a complex ensemble of elements that define your business brand and that work to make it stand out among thousands of other brands in the same industry.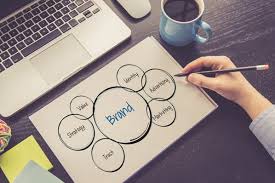 There are many elements that come in a brand identity:
Brand name

Featured message

Type of products

Visual elements
Boost your newborn brand's visual elements: if you run a new business and you need to find its best personality or if you want to re-brand your existing business, all you have to focus on is the pool of visual elements that affect your brand identity.
Give New Light To Your Business Brand
Perhaps you are not sure where to start or how to do… especially if your business is in its early stages. In order to help you we've found a bunch of precious steps to move to give your brand identity some more light.
Brand strategy: It's fundamental to have a good strategy to start from, so outline your goals and the ways you think that you can reach those goals. Include a content strategy which helps you establish a line of communication with your partners or customers. To create a strong brand strategy, you have to understand your brand's milestone values, your brand messages and ways to communicate and, of course, also your visual design.

Definition of brand identity: Another thing which is crucial to build up your new brand identity is to get a full understanding of what a brand identity is and how it works for your business. A logo alone doesn't make a complete brand identity, it's actually only a part of it. You also need a 360-degree visual structure that you can use for your website as well as for your product bag and packaging. That means: logo, colors, design, iconography, video, photography, web design, web content.

Spread the voice out loud: You have to focus on what features can make your brand identity be unique and absolutely new for your target customers. Your goal is to give your brand identity distinctiveness and flexibility, without to forget to make it cohesive and simple for your customers. So, avoid logos or messages that look complicated: the world is made of people and people like simple things!

Take time to do a research: You surely need to get a clue about what goes around in your industry. So, take your time and do your research to understand what your competitors are doing in the same time. It's essential if you want to discover what direction they are taking and how: follow your competitors and beat them all on the same ground! See what makes their business be strong and apply those features to your business, without to copy and paste existing models. What we are suggesting here is to find a compromise between your uniqueness and your competitors' strongest features.
Monitor Your Business Brand Step After Step
A fundamental task is to keep track of all of your business achievements. Make a table of them and then find out what you've done correctly and what you've missed in the process.
Don't forget that your website needs ongoing maintenance, too. So, hire qualified professionals who can provide you with the best web design and correct updates over time. Similarly, don't forget to check the current state of your brand's identity. It's important to see how you can improve and what you can change to align yuor business results with your goals.
An additional tip is to build a strong relationship with your target audience: take part to forums and socials and read what they write about you. Be attentive and work to meet their expectations as much as you can. If you hire a professional employee for customer care services, you will save efforts and money while getting the best results. In fact, when it comes to businesses you'd better ask for help rather than trying to do all the job yourself, unless you can really work as a dozen people can do!
These online casinos for Aussies in the online gambling industry are possibly the best example of excellent brand identity and visual elements at one place. As you can see, these online casinos each look unique and incomparable.
They're the best choice for thousands of enthusiast gamblers across the world!